According to the papers today, Scotland is headed for it's warmest April since records began. This weekend the weather was dry and sunny, and as the Brits tend to do, everyone piled outside to make the most of it. Edinburgh is currently going through 'Pink Week', so the sun was much appreciated. Unofficially named by local students, it's the few days every Spring where the city parks explode into life with tree blossom. It's not just the Japanese who love the 'sakura', we've got it over here as well. The two best Pink Week viewing locations are the Edinburgh Botanic Gardens (fairly obviously), and the Meadows park towards the south of the city centre. I lived just off the Meadows for many years, and never tired of the spectacular floral show at the end of each April. The Japanese see them as a metaphor for the ephemeral nature of existence - and with good reason, as within a few days all these blossoms will be gone.
White blooms near my office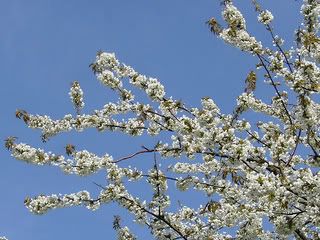 Students 'studying' in the Meadows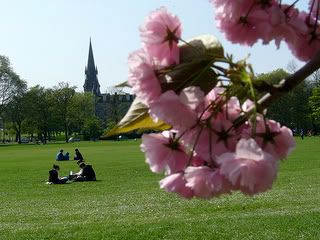 Arthur's Seat hides behind a pink hedge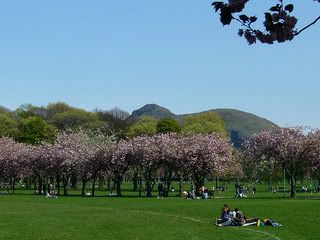 Closeup from the botanic gardens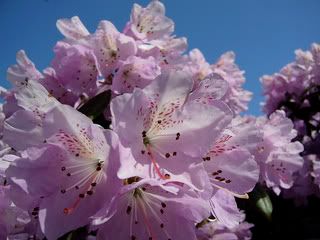 Jawbone walk, the main pathway across the Meadows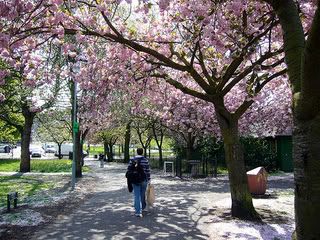 Another closeup - note the blue sky!