London is always full of interesting things to look at, and these days people flock from miles around to stare at a hole in the ground. The Tate Modern prides itself on the large installations that guest in the main turbine hall, and the current artwork there is Doris Salcedo's
Shibboleth
. It 'opened' in October, but I hadn't been able to get down to take it in until now.
It starts off as nothing more than a hairline graze in the floor, then follows the sloping entranceway down, widening and deepening as it does so. Salcedo says the work symbolises racial divisions, and the gap between white Europeans and the rest of the world's population. I can see how it can reflect division - but at the same time was having to constantly fight the urge to think
"But it's just a crack in the floor."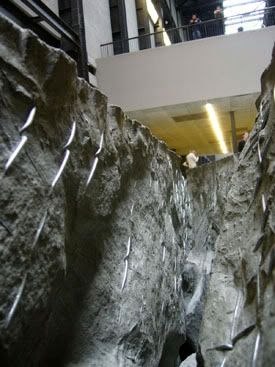 It's very well made though, I guess they must have fitted a false floor or something. I considered Googling it to find out, but that would maybe take some of the mystery away. Having said that, I've managed to see almost all of the turbine hall installations, and
Shibboleth
is nowhere near as good as the
slides
last time, or my personal favourite, Olafur Eliasson's
Weather Project
.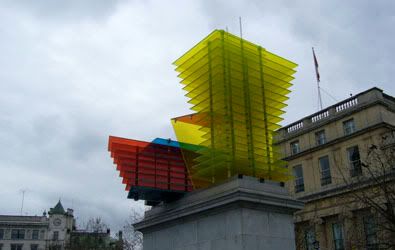 After that, a quick jaunt west along the Thames to Trafalgar Square for the next rotating public artwork series - the fourth plinth statue. Built in 1841, the plinth was supposed to house a noble hero in the usual manner (the other three hold up George IV and two colonial era Generals - Henry Havelock and Sir Charles Napier). But the fourth statue was never built, so the plinth sat empty for 158yrs. Eventually a contemporary artwork was erected there for 12 months - the latest being Thomas Schütte's sculpture
Model for a Hotel 2007
.
An architectural model of a 21 storey building, it was also titled 'Hotel for Birds', aping the famous Trafalgar Square pigeons. But as you can see, they don't seem to like the beautifully coloured perspex - preferring to roost in nearby trees. Proposals for the next artwork to go up are
here
, and I particularly like Anthony Gormley's
idea
of plonking real people on top, to just stand or sit there, being stared at.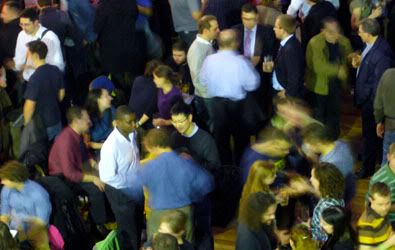 But it wasn't all art and trying to find hidden meanings in artist's perceptions. I also went to the London beer festival (research for the other blog, of course).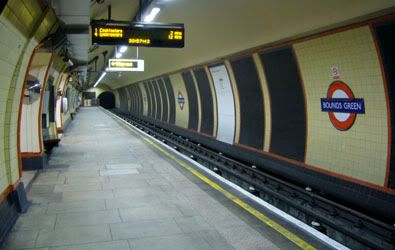 And ended up in a deserted tube station, which usually happens to me at some point. Bounds Green, in this case, on the Picadilly Line. Thankfully that next train did indeed arrive 2mins later...