Can you see her?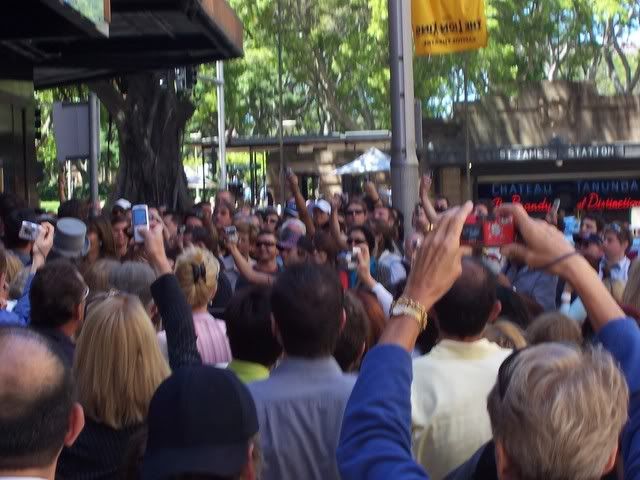 Over the last couple of days I've been wandering around various parts of Sydney, trying to get some sort of idea of where might be a good area to live. I think Paddington is a favourite - I need to be near the city (so North Shore parts are out), and near transport, and ideally away from the Brit backpackers (so that rules out half of the Eastern suburbs, but mostly Bondi, Coogee and Kings Cross). The last point I'm not all that bothered about, but I can live with British people at home I guess.

The other day I went on the ferry to Balmain, a very swanky neighbourhood on a small spit in the harbour, so you could practically see the water from every direction. The houses were small, clapboard, and colourful - so it was almost like being on a Carribbean island. The day after I took the ferry to Manly and walked up and down the beach, and then through a 'bush trail' on the North Headland which has been left to nature. Saw plenty of insects, lizards, birds.

Today I had a mild brush with fame. Walking into the city to find a sandwich, there was a large crowd waiting outside a department store. Usually I shun such crowds, but here I don't exactly have a rigorous schedule, so I stood to wait for something to happen. About twenty minutes later, a flash car pulled up and Liz Hurley got out and walked into the store. I took a picture - you can see just how crap a papparazzi I would make. Unless you wanted to pay for a picture of the side of Liz Hurley's head obscured by a parking attendent in a top hat. If you do, you can call my agent...