If I had to choose one photo to sum up Sydney - this would be it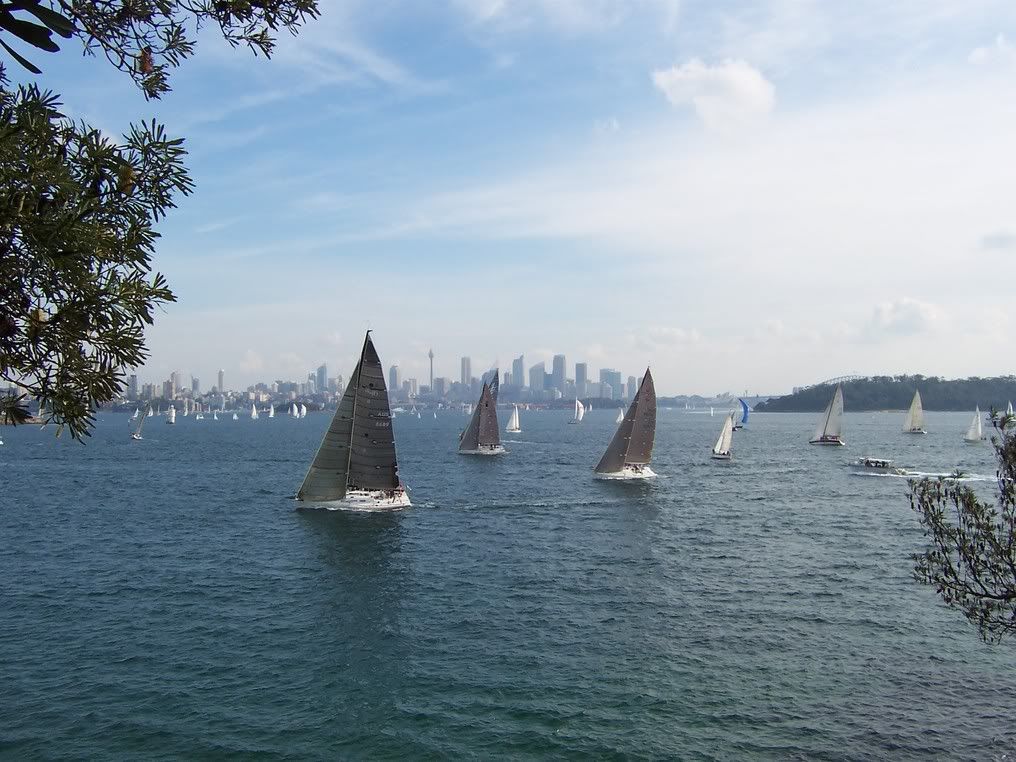 If you're on the South side of the harbour, and go as North-East as you can, eventually you'll come to Watson's Bay. This is one of the top weekend day trips for us Sydney folk, and when I went on Sunday the ferry was packed. I've been a few times before - but this time I wanted to walk South along a coastal trail winding along the harbourfront. After passing the daytrippers eating their fish and chips I got to Parsley Bay, a narrow cove surrounded by fancy houses. The suburb round here is Vaucluse - home to the older, richer Sydneysider - and the homes reflect that. Bristling with high fences, gates, guard dog signs and cameras pointing accusingly at the street. Of course I had a look through as many gates as possible and waved at all the cameras as I went past, weaving my way through the Mercedes parked halfway up the pavement.
As with the Manly-Spit Bridge walk on the Northern side, this walk wound its way from a succession of small coves and beaches - from Vaucluse Bay onwards. At Shark Bay the netting to keep those creatures away had been removed for 'cleaning', leaving an impotent-looking rope and a few brave swimmers. There hasn't been a fatal shark attack in the harbour for almost 40 years, but it happened just up the coast from Shark Bay. Onwards the path went, eventually coming out at Rose Bay - another affluent suburb - where I got the bus back to the city. It was a great day - I think I needed that to remind me how great Sydney is after my epic trip to New Zealand. It's reaffirmed my belief that Sydney is more than where I work, it's where I live too...