Palm Beach (left) and Station Beach from Barranjoey Head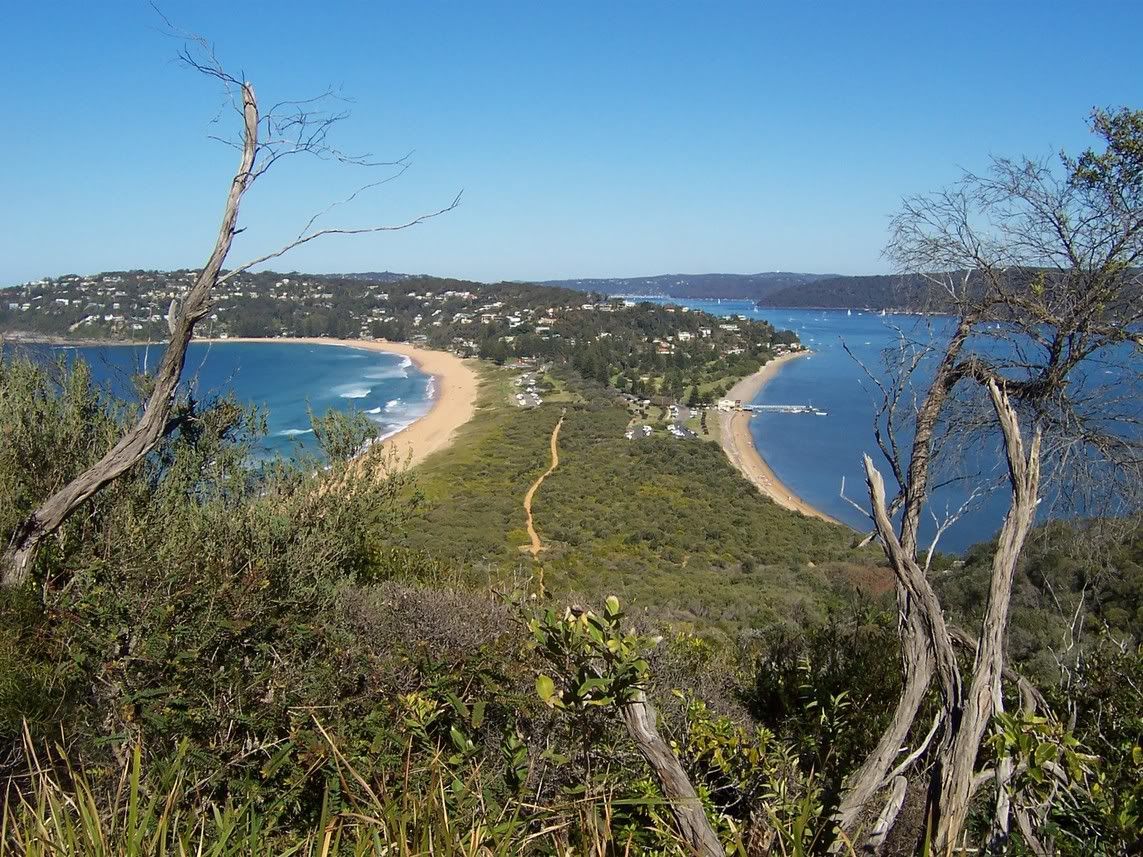 I went on another exploration on Sunday, this time to the far North of the Sydney boundary. Imagine, if you will, getting on a bus in the centre of your city and being driven for 1hr 45minutes. Not a coach, or long-distance vehicle, but a regular city bus. The L90 goes such a distance, from Central Station to Palm Beach. My 40-minute journey to work passes 11 fare stages (i.e. 11 places where the fare increases slightly). The trip to Palm Beach passes 29 - although even then it costs only $5.20 to get there (just over GBP2). It's a long way to Palm Beach.
But is it worth it? Well, sort of. It's a nice beach, the waves were the most impressive I've seen for a while - certainly the loudest. Palm Beach itself lies along one side of Barranjoey Head, a hammer-shaped spur that juts out into the mouth of the Hawkesbury River where it meets the Tasman Sea. I walked up a trail that wound up a forested hill to a lighthouse, with impressive views around. Back down by the beach seaplanes took off regularly, shattering the silence as they battered across the water to gain elevation.
I'm told that nearby Whale Beach is even nicer, but didn't have time to get down to it. I'm also told that they film the outdoors portions of the soap Home and Away around these beaches, although I've never seen it, of course. Ahem. It was certainly a good place for a Sunday afternoon stroll, but in my opinion there are nicer beaches nearer to the city (within 20 fare stages at least).