M&D take in the harbour view from a ferry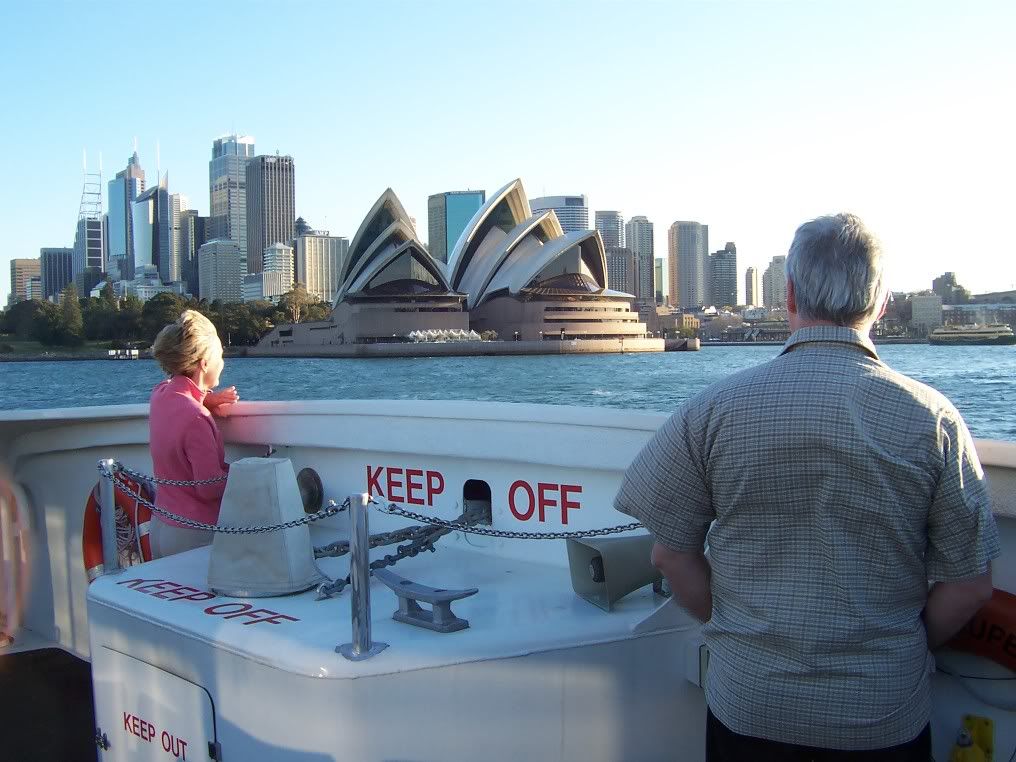 If you've been wondering why the flurry of activity has died recently on DUaB, it's because I've been employed as a tour guide for the past week. My parents arrived on the 3rd of September and I played the part of tour leader. Initially this involved me getting up at 4am to meet them off the plane from Singapore, and watch as the evils of jetlag took hold and they slipped into the traveller's fug (before lunch, no less). But after a couple of half-days at the beginning of their stay, they attuned to the Antipodean timeframe and were keen to get out and about. We were undone by the weather to begin with - rain and cold winds for the first couple of days. My carefully-planned itinerary quickly went down the tubes and I spent much of the rest of the week winging it.
They had eight days in Sydney, all told, so managed to see practically everything the city has to offer. We did all the usual central attractions - Opera House, Harbour Bridge, Botanic Gardens, Taronga Zoo etc. I tried to get them out on the harbour ferries as much as possible, and I think they appreciated the city more for that (see photo above). We also took in day trips to the Blue Mountains and the Hunter Valley, both in spectacular Spring weather. I'd not been to the Hunter before, and thoroughly enjoyed it.
So they are now off up on a Barrier Reef cruise, and my tour guide duties are on hold for a while - at least until we get to Tokyo and I can show them round a city I've never visited. Tomorrow I fly off to Perth and the gaping expanse of Western Australia. I've got just over a week there - doing the backpacker thing again - before I come back to Sydney for my final 3days in Australia. How time flies, eh? Look out for more blog posting over the end of this week as I get on the road again.