They can't help themselves....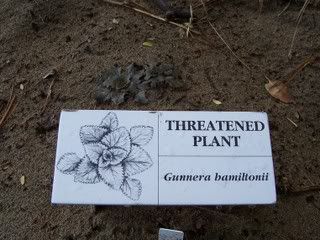 Dear Sir/Madam,

My Name is John Spelling I just came about your email address and your brief profile through an email listing affiliated with the US Chamber of Commerce and I would be very interested in offering you a part-time paying job in which you could earn alot.
Well, who wouldn't want to earn alot? When this email popped into my inbox the other day it certainly made me think. Mostly about how I seem to have become affiliated to the US Chamber of Commerce. I did walk past it last year when I was wandering around in Washington - maybe that's all it takes. Anyway - let's listen to what Mr Spelling has to say...
I just resigned my job as a research scientist for WFD (Winterwood Farms Ltd) but I still work as a freelance consultant for the institute which gives me very much time to do my own work which is basically being a freelance researcher who could be employed by research institutes to do research projects anywhere in the world.
So he's into research, then. Am I being invited to join his crack team of researchers, ready to respond when a giant letter
R
is beamed on the clouds? What would be my special power as a SuperResearcher? Maybe a propelling pencil that never ran out, or something.
WHAT YOU NEED TO DO FOR US?

Presently, I have just been granted a funding to head a research project in the tropical regions of West Africa regarding rare and vulnerable plant species and this would be commencing very soon.
Plants? Oh, Ok. I did a bit of basic botany when I was a student - leaves, roots, xylem, phloem, and soforth. And West Africa? Well, fair enough - I suppose the majority of botanical expeditions for vulnerable plants would be in tropical places out of the way somewhere. This is quite conceivable, really.
However my funding were by my American counterparts which sent me the bunch of payments mostly in US and Canadian based check.
Ah.
So presently, assuming you would be able to deal with cash, I would be willing to employ you on contract basis to be my payment representative back in the states, this way I could issue and make these money orders out to you, you could then cash them easily, deduct 10% of the total amount on these money orders as your commission and then send the rest back to me through Western Union wire transfer.
Yes, I am able to deal with cash (on rare occasions when my wallet is filled with anything other than old bus tickets). But I'm not in the States! Oh, the misfortune. The US Chamber of Commerce's database can't be that accurate then. But he's very trusting, is Mr Spelling - he'd like to make out money orders for the full amount for his threatened shrubs, then have faith I'd only deduct 10% before wiring him the rest (or indeed any of it). Don't forget, he's in a West African jungle, and he thinks I live in the US...
HOW MUCH WILL YOU EARN?

10% from each operation! For instance: If you receive 9000 USD via cheques or money orders on our behalf. You will cash the money and keep $900 (10% from $9000) for yourself! At the beginning your commission will be 10%, though later it might increase up to 12%!
Oooh! See that 12% casually tossed in there, like a juicy baited hook. Why, 12% of $9000 is....er....m...more than 10%! Maths really isn't my strongpoint. Maybe that's why I got this email. Notice at no point has Mr Spelling mentioned just what the heck he's doing with these rare plants to make such large (and oddly 'plucked from the air' sums of money). Will they become even rarer? What about the West Africans? I bet he's not even conducted a basic environmental impact assessment. But you've got to watch out for these fly-by-night botanical researchers.
ADVANTAGES

You do not have to go out as you will work as an independent contractor right from your home office. Your job is absolutely legal.
But could I earn more if it wasn't?
You can earn up to $9000-12000 monthly depending on time you will spend for this job. You do not need any capital to start. The employees who make efforts and work hard have a strong possibility to become managers. Anyway our employees never leave us.
There's six words to sooth any nervous would-be employee. I've seen enough episodes of the Sopranos to know what that means - New Jersey landfill here I come. But as a committed follower of all things natural worldy, of course I'd work hard - so if my lesser performing coworkers suddenly stopped appearing, hey - more vulnerable plants for me. Woohoo!
MAIN REQUIREMENTS

18 years or older, legally capable responsible ready to work 3-4 hours per week. With PC knowledge e-mail and internet experience (minimal)
I think most people who know me realise I passed the minimal internet experience standard a loooong time ago. Although I do have a Mac rather than a PC. I'd best not mention that in the interview. I am over 18 and legally responsible though. Go me!
And please know that everything is absolutely legal, that's why you have to fill a contract! If you are interested in our offer, please to reply. Mail directly to my personal email address...
I find emailed contracts are all the more legal. At this point, our would be Dr Livingstone supplies his email address and asks for my personal details, including
my
email address. Hmmm. But he sent me the email. I conducted my own research (it takes two to tango, Mr Spelling) - Winterwood Farms may well be interested in rare species, but they are in fact a fruit picking business based in Maidstone. Their director is called Terry - there are no John Spellings listed, or any 'research institutes' attached (although they do grow blueberries in Poland). Hmmm.
So after careful consideration Mr Spelling - I'll have to give your kind offer a miss. Unless you'd go up to 15%...?