P3.36 well spent...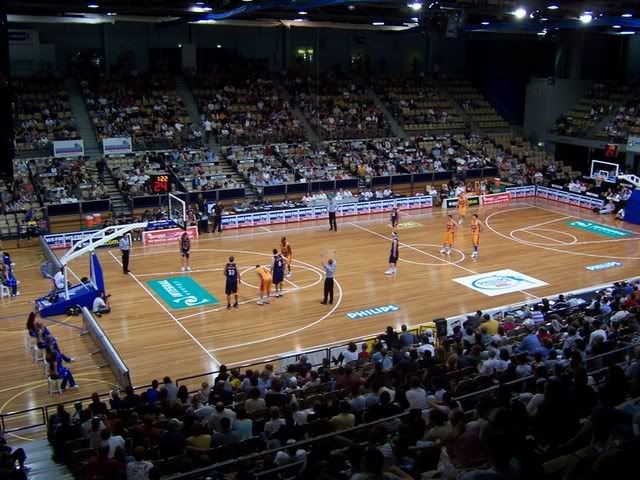 So what's it like to live in Sydney? In terms of prices, it can be pretty cheap for those of us over from the UK. At the current exchange rate of $1 = P2.37 (no poundsign on the keyboard) certain things are great value. Eating out, for one - thanks to the staggering proliferation of foodcourts, you can always get something cheap. Yesterday for example I had a sandwhich and Coke for $6 and later a Chinese special of fried rice, satay chicken and spicy beef for $5. So my entire food costs for yesterday amounted to a bank-breaking P4.63. Try and beat that in the UK.

In pubs, beer is often $4 a schooner (about half a pint), which is P1.68. In the off-licence (bottle shop) you can get a six-pack of generic Australian lager for P6.30. A return train ticket to the city costs about P1.20 - a single will set you back exactly 93p. Since I've been here, I've been to the cinema for P7, a ABL Pro basketball league game for P3.36 and as I wrote earlier a cricket match featuring the New Zealand international side for $10 (P4.20).

But there are some things that are more expensive. Clothes in shops are more pricey than back home, as are CD's - basically anything that has to be imported. But the expensive things are in the minority, and until I start earning Australian money and the prices for things will come into line with my currency, I'm not complaining one bit. No whingeing from this pom...