But what does it mean?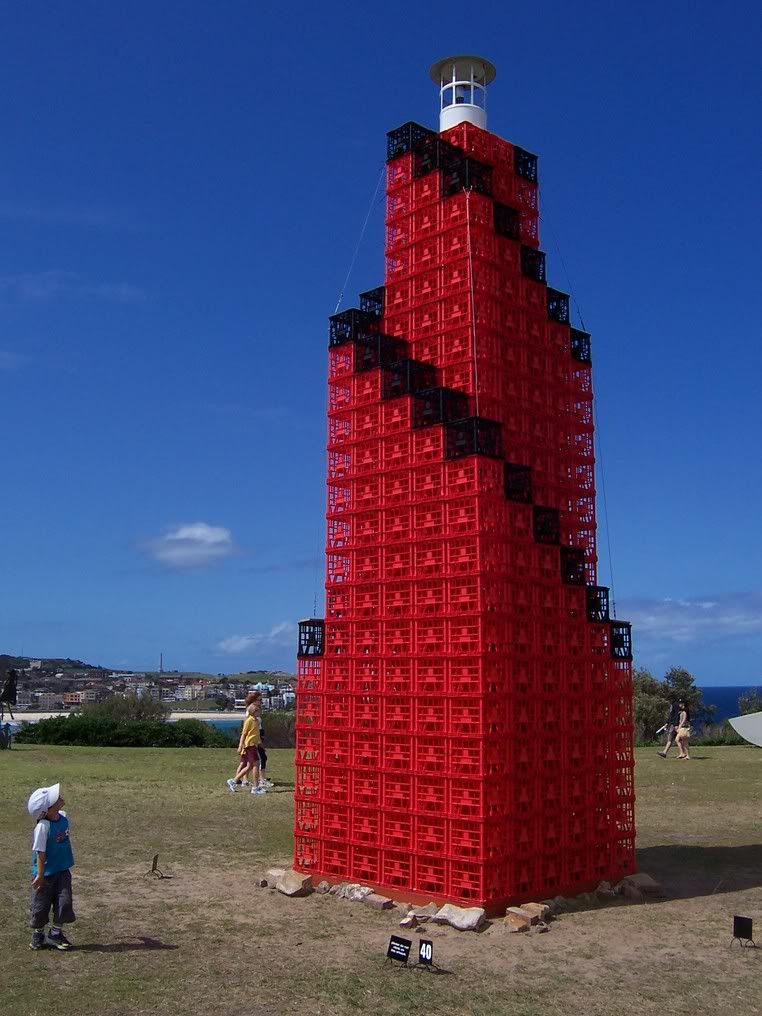 Not heard back from the cancer people yet, but they said it would be a few days. I have however found myself somewhere to live, and it was the best place I looked at. I saw it on the weekend, but after expressing an interest was told the day after it had gone. But I got another call afterwards saying that person had pulled out, and would I mind going round again? It turned out it was between me and another girl, and I came out on top (not literally). So I'll be moving in next week sometime - my stay in the Cross is numbered! Actually I don't mind living in the hostel, there's certainly always something going on.

Today I went to Bondi again, as there was a 'sculpture by the sea' exhibition along the coastal path from Bondi to Bronte beach. As ever, I took plenty of photos - so check out the photo site - and even entered one of them in the Sydney Morning Herald photography contest (it was free). Some of the sculptures were very good, some of them plain wierd, and some of them both good and wierd - like the life-sized elephant made out of televisions.

My friend Gillian from my Stirling days is over in Sydney at the moment, on a conference. Not a bad gig, I think you'll agree. I got sent on a conference once when I was in Edinburgh, and it was to Stirling. Talk about a busman's holiday. Anyway, we were sat on a bench by the harbour yesterday when a Chinese couple approached us. I thought at first they wanted me to take a picture of them - but it turned out they wanted a picture of them...and us. They never said why, I presume they'd seen Westerners before, I guess maybe we added some local character. Anyway, the woman came around behind the bench and put her arms around us, the man took the picture (after telling us to smile - which is hard when you're bemused and vaguely worried), and away they went. It seemed to make them happy, but when we left, we walked off in the other direction...