How lazy can you get?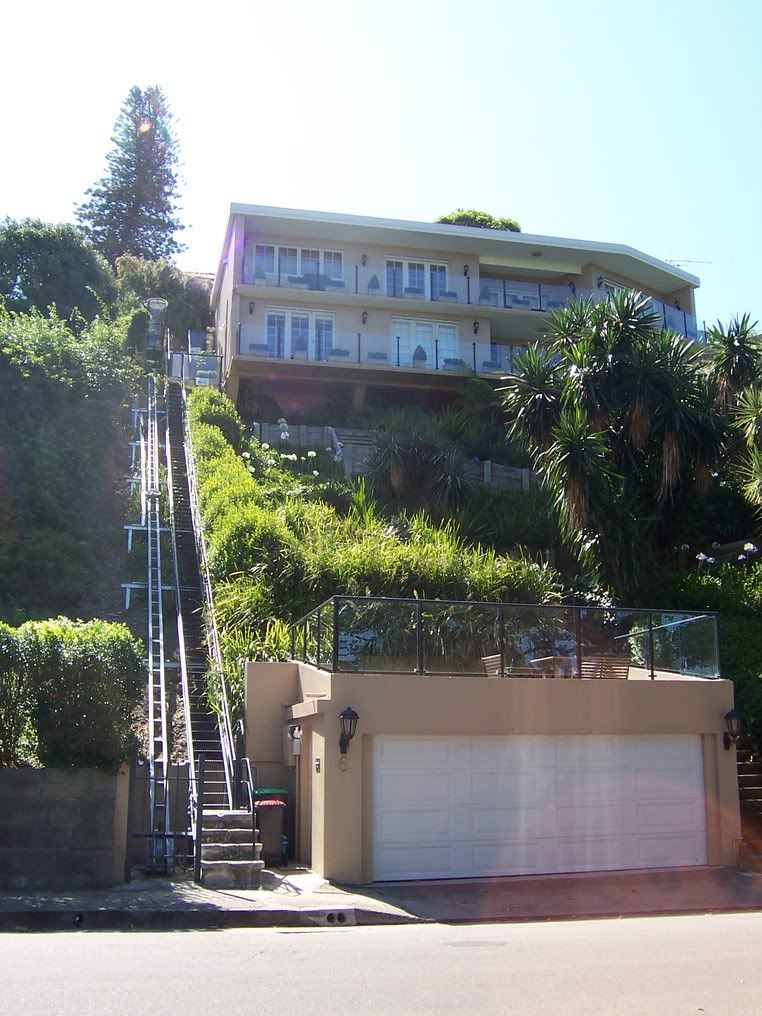 This afternoon was dry and warm, like most days recently, so I decided to go for a walk around my new neighbourhood. Living in the centre of Sydney you're never far from the harbour in one way or another, so I walked down the hill from Paddington to have a look at the 'Bays'. First up was Rushcutter's Bay, only a few minutes from my front door. The bays and inlets of the harbour all follow the same sort of pattern - a few extremely expensive flats or houses on the tree-lined edges, a ring of gleaming BMW's and Mercedes, and then a multitude of yachts and other boats moored in the bay. Rushcutter's Bay also has a cricket oval, and a game was going on - although a couple of the fielders were standing next to beer bottles - so I don't think it was a first-class game.
I walked along the side of the bay for a bit and was staggered by how many people use the harbour on a weekend. Every kind of boat was out there, zig-zagging between the ferries and each other. And yet there were still dozens of yachts tied up in each bay - but that's the Eastern Suburbs for you. The next one of which was Double Bay, which has a reputation in Sydney for being full of SUV-driving snobs. As it's the run-up to Christmas (and therefore the run up to the Sydney-Hobart yacht race), the yacht clubs were packed full of blazer wearing toffs enjoying their Saturday afternoon. Further on along the exclusive road was Rose Bay, and to give you an idea of the calibre of resident here, there was a hillside house with it's own
funicular railway
down to the street - to save the owners the hassle of walking. At first I thought they might have been disabled - but this was no giant Stannah stairlift as there were half a dozen steps at the bottom. Thora Hird must be spinning in her grave.
In between all of these opulent housefronts was the one place 'normal' locals could go - Blackburn Gardens in Woolhara. A small area of trees and lawns led down a steep slope to an area of beach about 10 feet across by 40 feet long, which was packed with people - presumably those who can't afford their own yacht (or funicular railway).
Finally, a correction. It has been brought to my attention that in the UK a Daddy Long Legs isn't a spider, but a cranefly, which is also harmless. My sincere apologies to all concerned... ; )