Number 14 overtakes nmuber 12...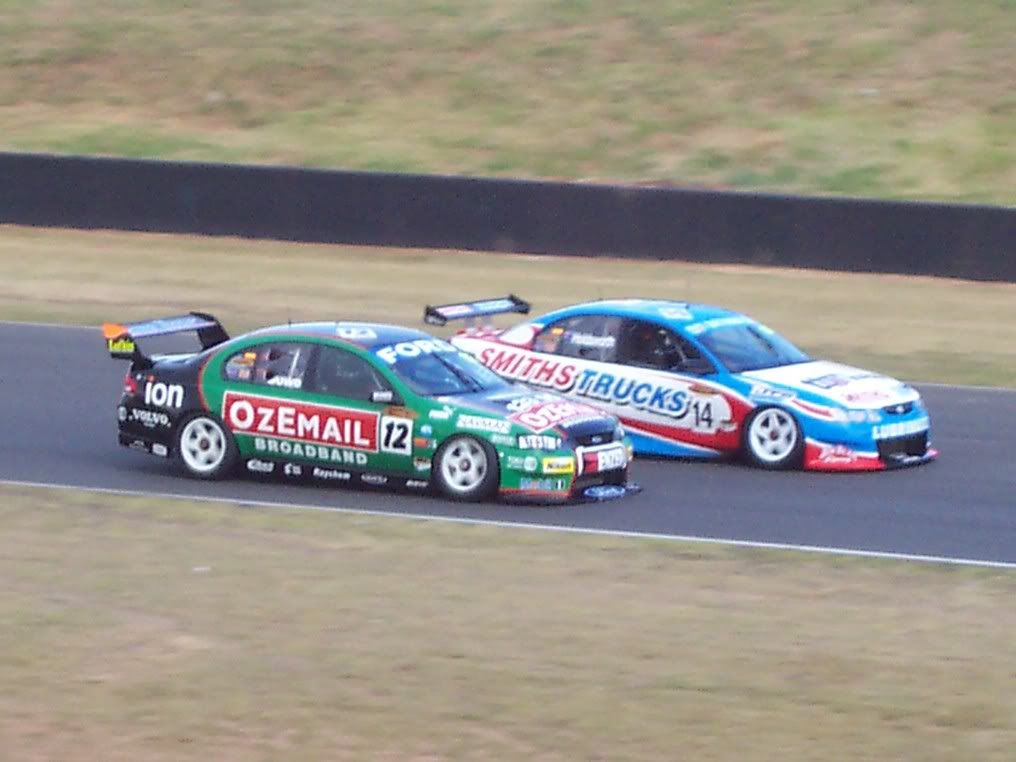 This weekend I had a busy time - on Saturday I met up with the few Blackburn fans who live in Sydney (I've now increased their number by 25%), and on Sunday I took the trip out to a circuit in Western Sydney to watch a day's motor racing.

The Rovers meet-up was in an old pub in the Rocks, and consisted of me and three others - one bloke in his mid-30's called Vic and two 'old-timers' who were probably in their late 50's (sorry Dad). It was good to meet them, as they gave me advice about where to go in Australia "Don't go to Queensland mate, it's shit" and we had a discussion about where the Rovers are going wrong this season. Four hours later, it was getting dark. After drinking five pints of Coopers Sparkling (which tastes like bathwater, but I was being polite) I left - but it was a great afternoon talking about Rovers greats from the 60's, what Ewood Park looked like in the 50's, and Australian rugby league. I spent a lot of time listening...

The next day mildly hungover I got up at 7am to catch a train out to Blacktown in the far Western suburbs. Sydney really does go on for ever - space in Australia is abundant, so new housing estates are free to spread out. As a result Sydney is about the same area as Paris (but with about 1/5 the population). The Eastern Creek Raceway was hosting the final round of the V8 Supercars (touring cars), so I went along. Entry was $43 (P18.00), and there were plenty of races. It was very hot, and there was no shade, but it was still fun. The only other motor race I've been to was the 1997 Le Mans 24hr race - and although these V8's are nothing like the GT sportscars, they are still loud and fast. There was also an 8-car pileup in a vintage car support race, so even the people who came for the crashes went home happy (not me, of course....)