Australia Day and the packed harbour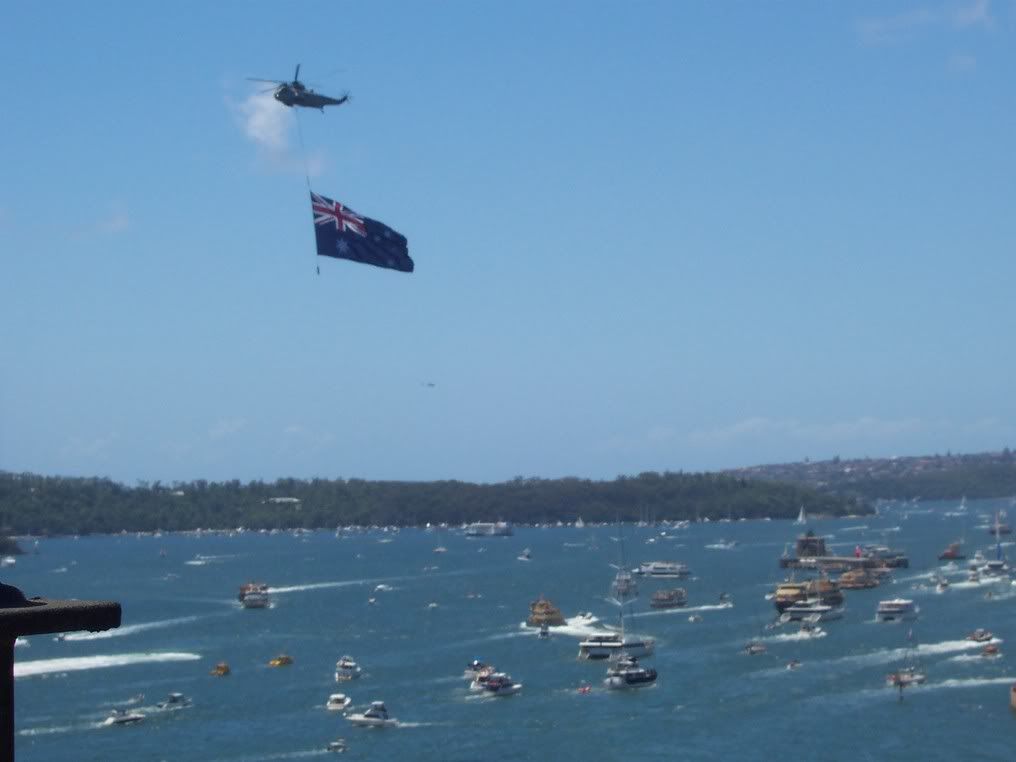 The 26th of January is Australia Day, the once-yearly celebration that's a bit like the 4th of July in the US. I asked my flatmate why people celebrated it, but he had no idea, so I watched the TV news to find out. Apparently it was the date that the first fleet of convicts landed on Australian soil in 1788. I doubt they were celebrating at the time, but these days it's a national public holiday and the barbeques are put through their paces. The pubs were all full when I passed them at 9am, anyway.

I took a walk down to the harbour to watch the procession of boats and ships. It was a good spectacle - there were dozens of them, from large naval destroyers from the base at Wolloomoolloo to tiny dingys and canoes. According to the paper there were even two men paddling around in an inflatable garden swimming pool, sitting on crates of beer. The police launch stopped them, but let them go.

Everywhere was packed, there were fairs, classic cars on display, music, fireworks, the whole lot. Someone asked me if the UK has a similar event, and the answer really is no. Nobody gets worked up about St George's Day (most people won't even know when it is), only people over 60 care about the Queen's birthday. Really the closest I could think of was Bonfire night, which isn't really a national celebration so much as a celebration of anti-terrorism. How apt for these times.