Two Chinese dragons share a joke at the parade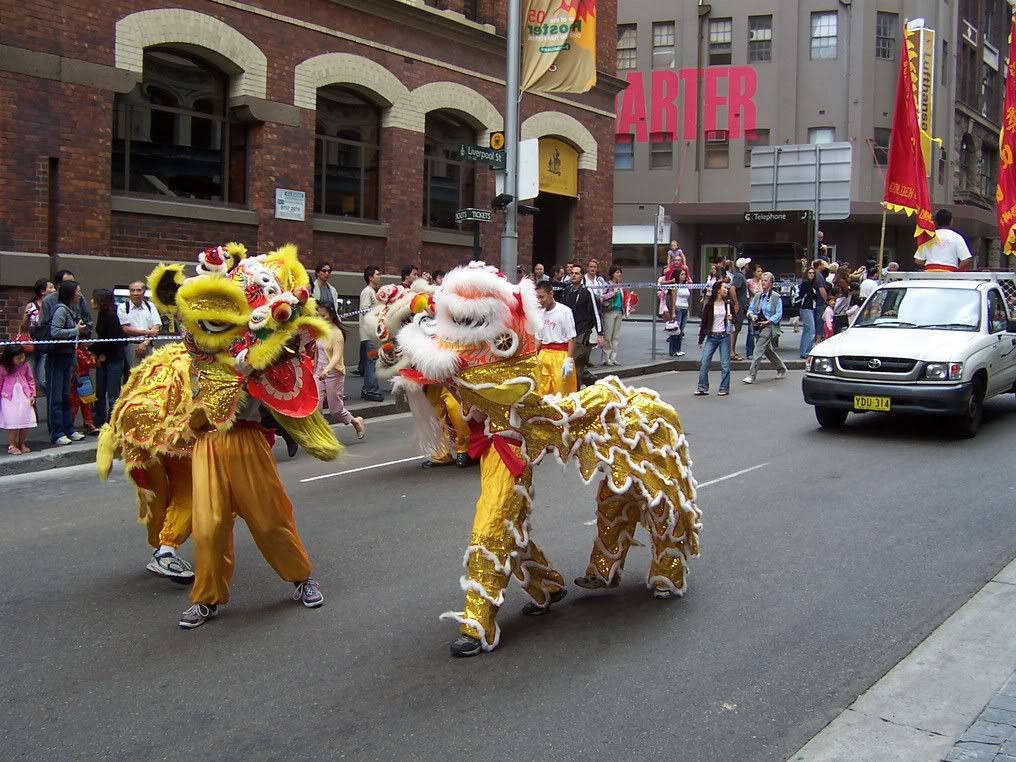 Kung Hei Fat Choy one and all, as it's the Chinese New Year once again. In the UK it's not really a big thing amongst the general public - but over here there are lots more Asian influences, so more celebrations. I've just come back from the annual parade to celebrate the start of the new year - 2005 is the year of the Rooster. It was a great spectacle - lots of drums and shouting, firecrackers and dancing dragons. Check out the pictures on my photo website...

My last friend from my hostel days moved on this weekend - that's what happens when you make friends with fellow travellers, of course. My plans are coming together for the trip to New Zealand in May, so I'll be moving on soon too (although I'll be coming back of course). It struck me the other day how great this position is - I can basically plan to go anywhere I want, the only limit I have is how much money I can scrape together. I'm so glad I decided to come out here - it's one of the best things I ever did, and I'm enjoying every rooster-filled minute...