Hopewell Street or Ramsey Street?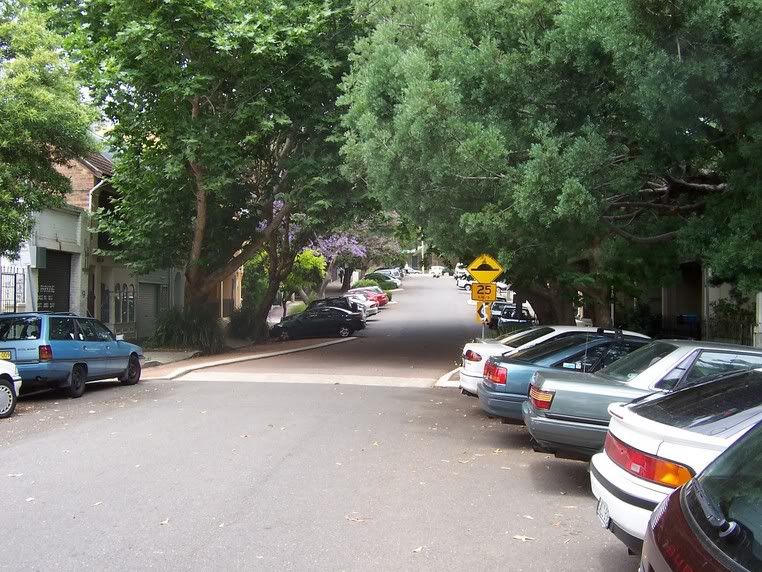 Things move very quickly in the flatshare market in Sydney. I found this out when I was looking for a place back in November and everywhere I rang had gone. The listings come out in the Saturday paper and flats are usually gone by Monday. So when it was time to replace Pen I wasn't really surprised with the amount of calls on Saturday morning. Because Gerard works on the weekend at an art shop, I had to stay in all day Saturday and interview prospective candidates. It wasn't too bad though, there weren't any wierdos, and I invited most of them back on Monday night to meet Gerard.
Eventually we made a decision, but it was tough. You can usually sift most people out for some reason or other - but in the end you get two or three you can't separate. We had a final two - a 22 year old girl from Canberra and an older girl from France. Seeing as I'll be moving out in a few months, I gave Gerard the overall pick, and he went for the French girl, Geraldine. So we called her back and she was delighted. As I stayed in all Saturday Gerard phoned the unlucky few to let them know, something I hate doing. All this happened two weeks ago, and this Sunday Geraldine moved in. Pen has also moved in up the road at number 14a - but her flatmates haven't seen her since she arrived...