The Moulin Rouge at night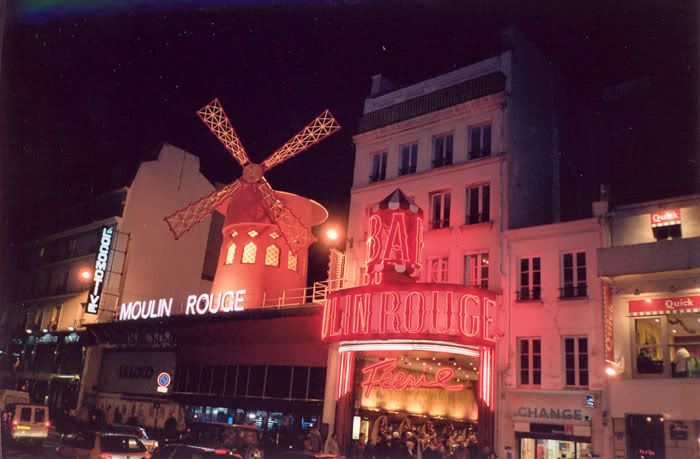 I first went to Paris on a school trip when I was 12, and hated it. I can't really remember why, but we were marched from one educational attraction to another at a frightening pace and most of it went straight over my head. I do remember eating a lot of chocolate though, so it wasn't all bad. I've been back briefly since, but hadn't really explored the city until I went there for the new year break at the start of 2004. What a difference. Paris is an incredible place, a massive sprawling capital with every possible attraction.

Divided into arrondissiments, it can seem like an amalgamation of various smaller cities as many have distinctive characters and atmospheres. My favourites - the Jewish Quarter, le marais (literally 'the marsh'), and Montmartre are packed full of things to see and great for exploring. Parisians have a reputation of being rude - but they're not, I think it's an intense pride in their city that is often misinterpreted. They certainly have every reason to be proud - they live in a place crammed with great culture, history, shops and restaurants - one of the great cities of the world. Je ne peux pas attendre pour revenir.