Queenstown - Lake Wakatipu with the Remarkables mountain range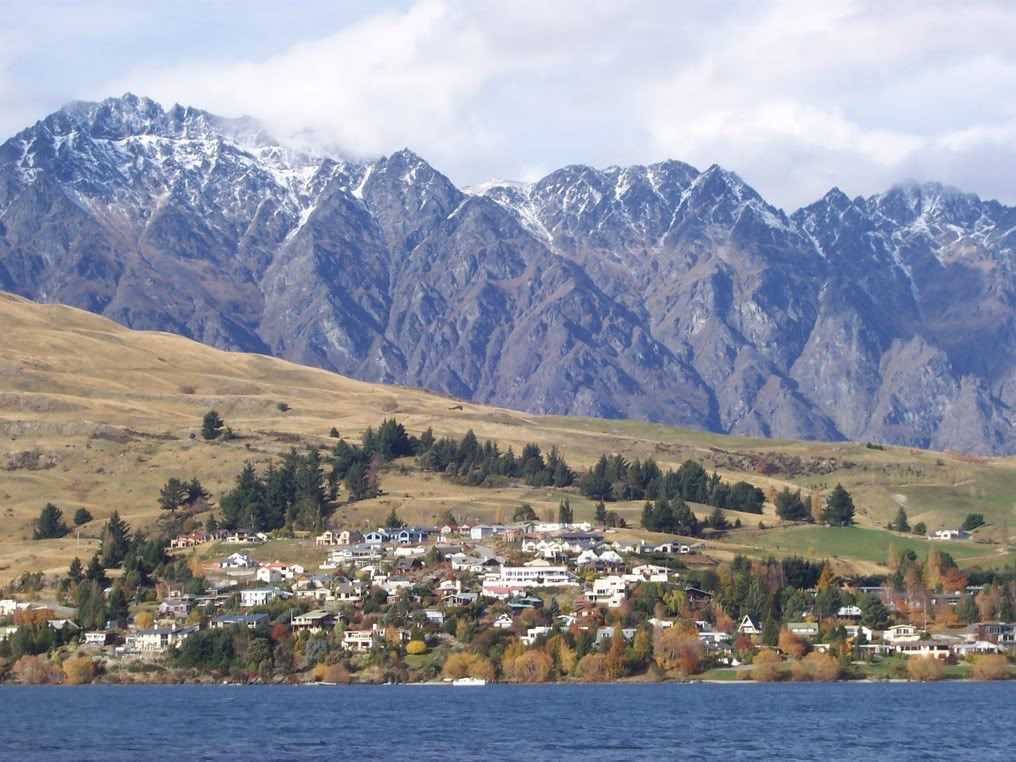 Day five of the tour is the only one not to involve bus travel - it's a free day in Queenstown. The epitome of a big budget resort town (according to my
Lonely Planet
guide), Queenstown is totally driven by the booming industry in dangerous sports. If they've got it, you can jump off, over, under, onto, or into it. So what adrenalin-fuelled crazyness did I get up to?
Erm...I went for a walk round a lake. Oh, and I went to a kiwi sanctuary. I did
see
somebody do a bungy jump - but I was safely standing on a viewing gallery on the side of a hilltop. I dunno, dangerous sports just don't appeal to me. What's the point of paying $150 to jump off a platform on an elasticated rope? A Dutch bloke off our bus did a bungy jump so we all went to watch. To be honest, when he launched himself out of what looked like a garden shed bolted to a hillside, it did look fun - but 10 seconds later he was being winched back.
Maybe a skydive would give me more money's worth - but for the price of that I could extend my trip here by three days. Anyway, full credit to the people that have a go. A middle-aged Chinese man who jumped before our Dutch mate hesitated just as he was about to leap off. As a result, he whacked the bungy platform with his backside and flopped over the edge like a starfish being thrown back into the sea by a fisherman. After a few painful bounces, they pulled him back up and he walked off. As he passed us, he said that he'd enjoyed it.