The awesome Franz-Josef glacier advances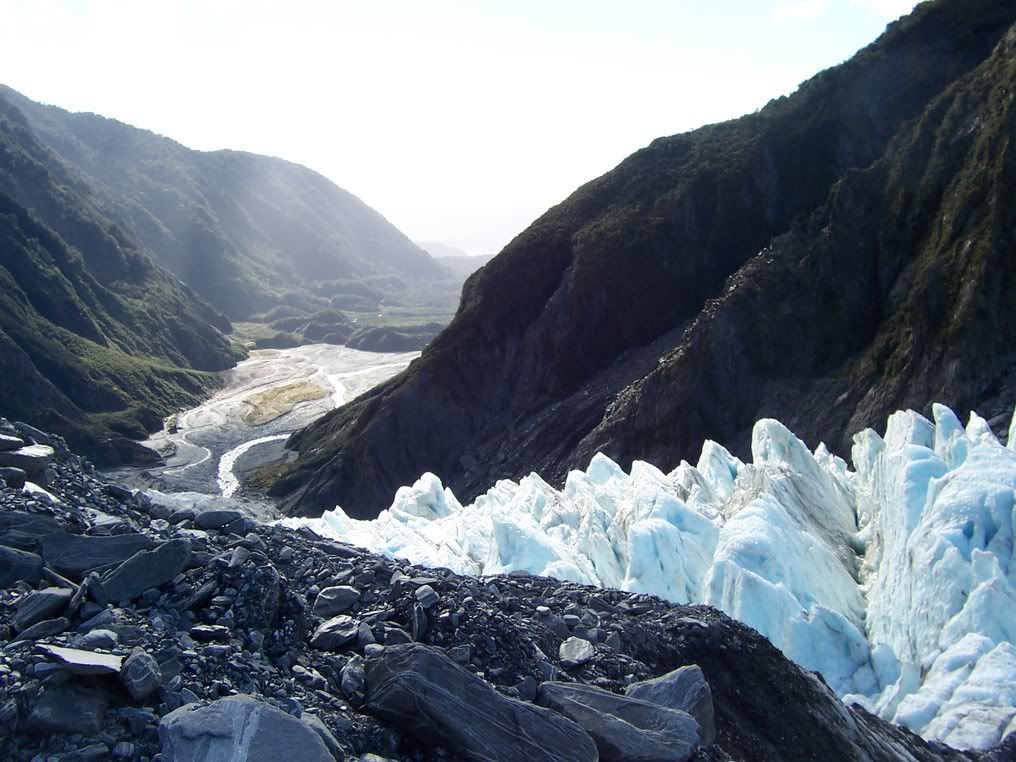 Well, that's it - my three weeks over here in New Zealand are up. This afternoon I fly back to Sydney to carry on with my 'other' holiday though, so it's not all bad. Although I will be back on the temp ladder for another three months of work, but it's all to put towards the next of my journeys (to Japan in September). Until then hopefully I'll make it over to Melbourne for a week or so, but we'll see how things pan out. Certainly I'll not be able to go anywhere like NZ for a while. What an amazing country, it's been an incredible few weeks. A huge thanks to Jules and Mel in Christchurch, and Edd and Meesh in Wellington for letting me invade their living rooms for a few days. It really made all the difference to what I could do on the trip.
The highlights are easy to pick out - walking on a glacier is something I'll not forget in a hurry, as was the fjord cruise into Milford Sound. Getting within touching distance of all those rare birds in the deep south, and the various walks and views are staggering - I've managed to avoid going on and on about the Lord of the Rings (because there are plenty of people here who do), but the scenery in the film is very real, and it's everywhere you look. Anybody who likes doing things outdoors has to come here, it's stunning. I'll certainly be coming back, there are still large parts of the country to explore (like most of the North Island), and of course I need to go back to Taupo in summer and see if it improves. But I've got several other places to visit in the meantime...