An empty Sydney Olympic Stadium hosts a cricket match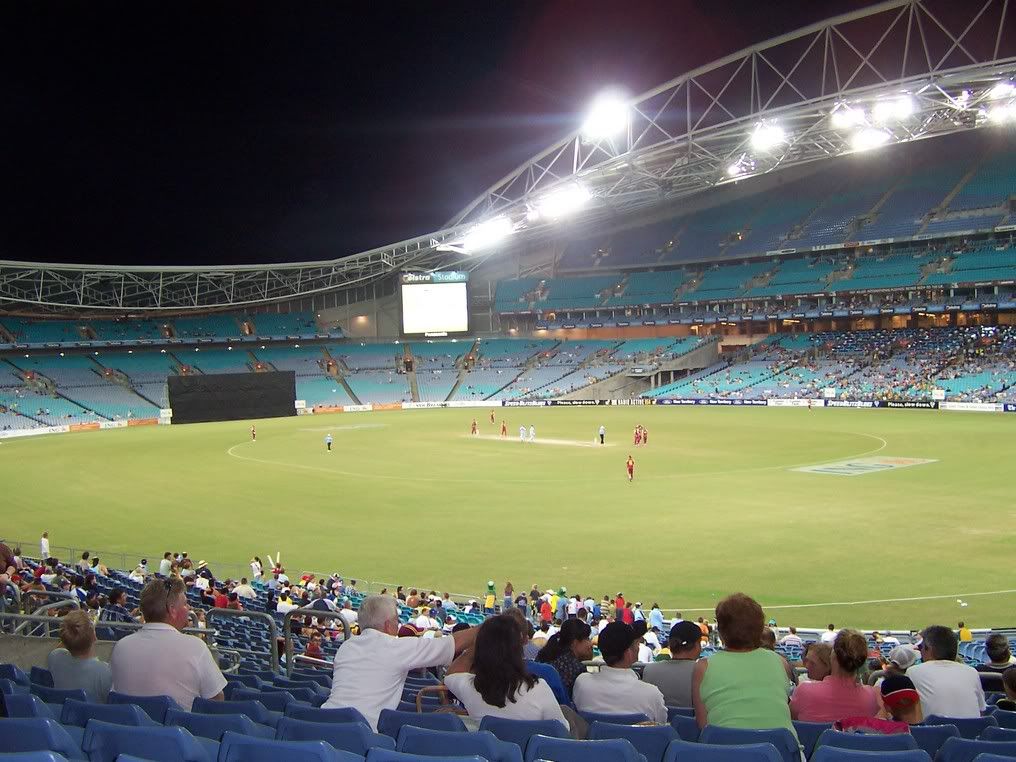 If you saw the news the other day, you'll know that delegates from the IOC voted to award the 2012 Olympic games to London. Like a lot of British people, I think that's a great thing (although I'm sure there are plenty that don't). Staging an Olympic games puts strains on a city unlike any other one-off event, as was made clear in the run-up to the Athens games earlier last year. The issues of funding, taxes, congestion and security are all important while the games are happening - but what happens after all the athletes have left, and the medals, plaudits and drug bans handed out?
Sydney staged arguably the best Olympic games ever - it was certainly a vast improvement on the widely-criticised Atlanta event in 1996. The 2000 games were almost a coming of age for Sydney - people here still talk about them, and the positive effect they had on the image of the city. What legacy did it leave for Sydneysiders? Undoubtably it gave Australians and Australian sport a long-awaited moment in the spotlight, and their successes are remembered fondly by people who witnessed them. It also left the city with a huge complex of sporting venues and the problems of how to utilise them.
Sydney Olympic Park is the collection of stadia from the 2000 games, and even now it feels new when you walk around - it certainly has the shiniest station on the Cityrail network. It still hosts sporting events, to keep the venues paying off their contruction debts. I've been to basketball, football and cricket matches there, and have always been impressed by the facilities (if not the sporting performances). However, as far as I know the site is still losing money - it's difficult to encourage new events to come. Nobody wants to repeat the experience of the 1976 Montreal Olympics, which produced debts of up to C$1 billion that were lumped onto the taxpayer. Certainly Londoners won't want this to happen to them. But maybe the financial debts are eased by the spectacle of the event - this was certainly the case with the 2000 games here. The Olympics live on in the minds of Sydneysiders, like the blue line that marked the route of the marathon which is still visible on the city streets. Hopefully the 2012 games will be as memorable.