Some typical weather this week in Sydney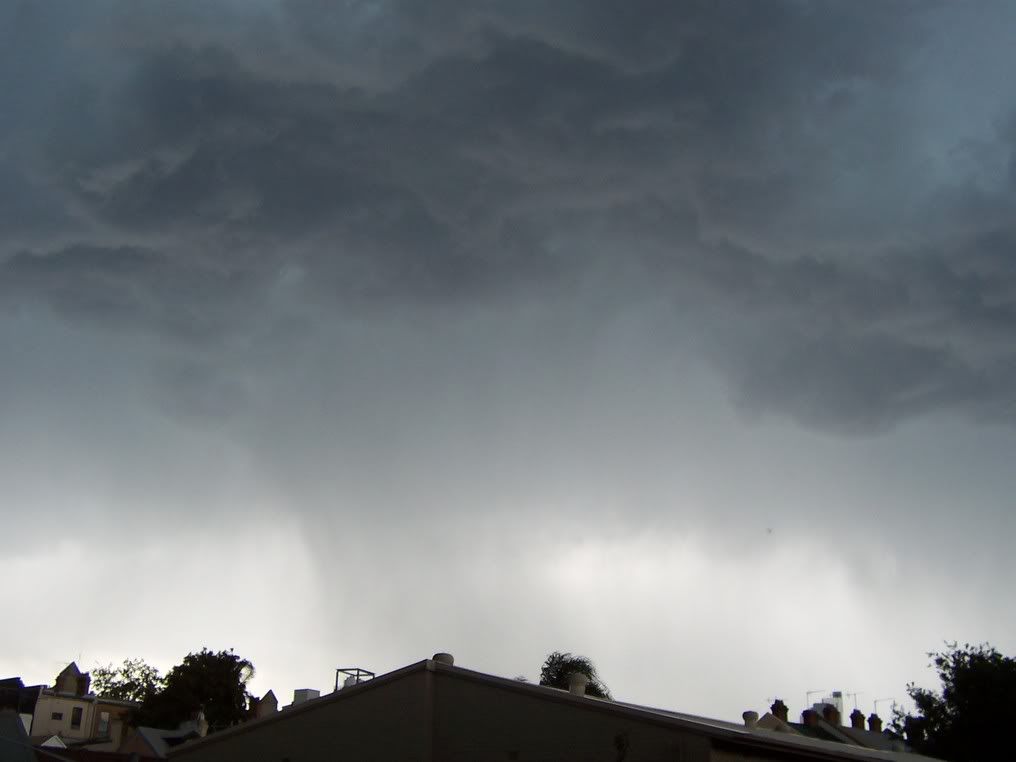 I didn't need my alarm clock this morning, as I was already awake, lying there listening to the rain lash the windows of my room. At the risk of this blog becoming purely about the weather, over the last few days Sydney has been pounded by a succession of rainstorms. This is all good of course, as I was droning on about before - the catchment area was close to the emergency low levels.
This kind of weather reminds me of a typical British Autumn day - squally showers, strong gusty winds and outturned umbrellas. The trees down our road were given a fearful battering by the wind, sending the already excitable parakeet-things into even more frenzied squawking. In fact, it was so wet that today I actually wore my coat - for the first time since I arrived in Australia in October (not counting the drenchings I got in New Zealand). Mind you, that's nearly eight months, so it's not too bad when you think about it.
Anyway, that's it for talk about the weather - unless there's a freak tornado or we get three feet of snow or something - I think I've covered the topic enough. I know us Brits have that reputation of talking a lot about the weather, but I think even taking account for that I should move on. Tomorrow - tea and cricket!