The La Perouse museum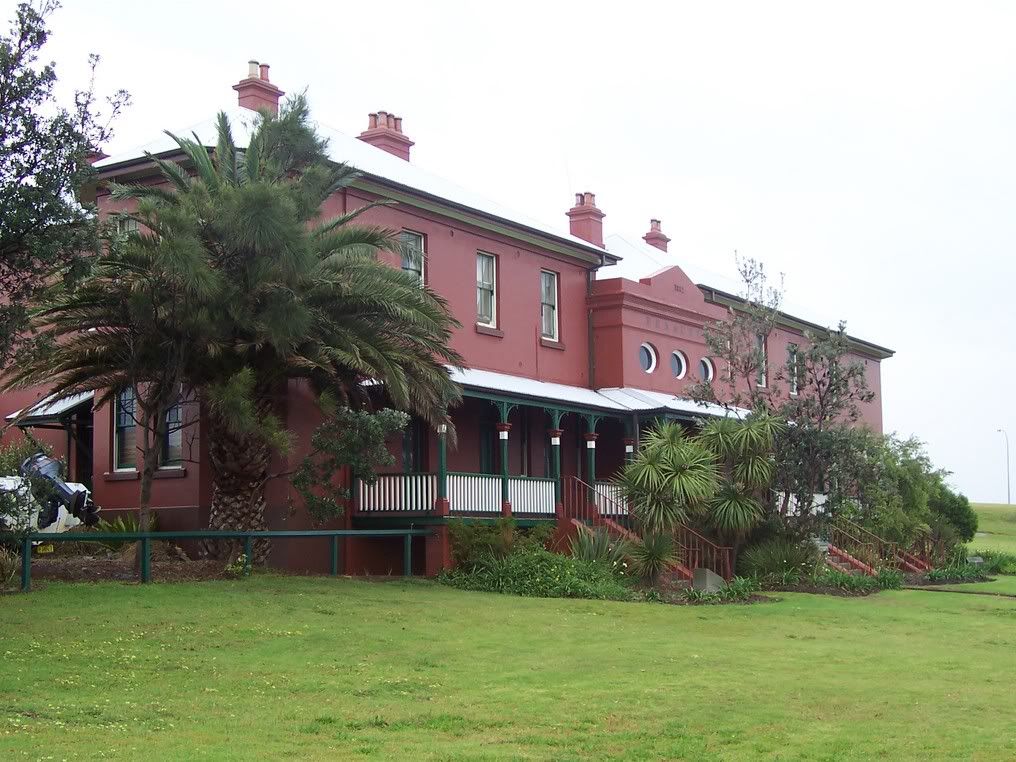 Friday was dull, grey and wet - weather I'm of course used to. As it was a day to do things indoors, I took a bus out of the city to the South and visited the small town of La Perouse - which these days has become part of Greater Sydney. Situated on Botany Bay, it is named after a French explorer.

Botany Bay is nothing like you expect - most people think it's the bay Sydney is located in, but that's Port Jackson Bay, about 10 miles North. Botany Bay is where Captain Cook landed and staked the claim for Britain to get another overseas territory. Today Botany Bay is about as un-botanical as a bay can get, as it hosts the airport and a massive expanse of petrochemical works, refineries and docks.

The reason I went all that way was to look in a museum dedicated to the French explorer who came here just after Cook. Jean-Francois la Compte de LaPerouse sailed from France to the Pacific via the Southern tip of Chile, then across to Easter Island and Russia, across to Alaska and down to present-day San Francisco, then across to Korea and up to Japan and Russia (again), then down through the Pacific to Australia via Hawaii. He did all this and arrived in Botany Bay six days after James Cook had claimed it for the British. Six days. However, being a French nobleman, he doffed his cap to Cook and turned around and sailed back into the Pacific. His ships were never seen again.

The museum charted the history of LaPerouse's staggering voyage, and what happened to him. Nobody knew, of course, for a long time. A rescue expidition sent by Louis XVI was destroyed by disease en-route and never made it. Louis himself apparently asked for news of LaPerouse as he was walking up the steps to the guillotine. But decades later a trader in the Solomon Islands saw a native with a silver sword handle and decided to ask where it had come from. It was from the wreck of two old French ships that had hit a reef on the island of Vanikoro and sunk. In the 1960's a French navy expidition finally pulled up the bell of the Astolabe, LaPerouse's ship, and the mystery was solved