An entirely unrelated photo...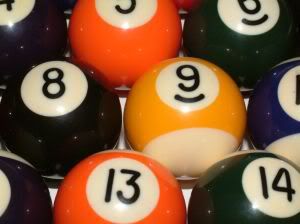 After the sheer excitement of a trip away, it's now time to get back to the serious business of getting a job here in Sydney. Of course the one thing going for me before I arrived was the NSW Cancer Council, and the contacts there I'd softened up. After my interview in November, which went very well, I was quite hopeful of getting something with them - but alas the dreaded 'thin envelope' was posted out (to England, as it happened) and that was the end of that. Having visited them, I think the reason was because their unit is so small - for instance they have about 25 employees and 1 statistician. Our smoothly-running NHS dream-team in Edinburgh has almost 70 people (that's just our unit, there are over 2000 in the building), and we have 15 full-time statisticians just for our Cancer team. So when they said they couldn't fit me in, I don't think they were kidding.
Still, it was a disappointment, but it's not the end of the world. The next step is to start wading through the various temp agencies and become a piece of meat in the system again. I sent my CV off to half a dozen places this morning, so we'll see what happens. I called a few of them, but here it seems to be CV's first, then personal contact. Fair enough - I think my CV is pretty good so I'll wait and see (not that there's a lot else I can do)...