Three Sydney landmarks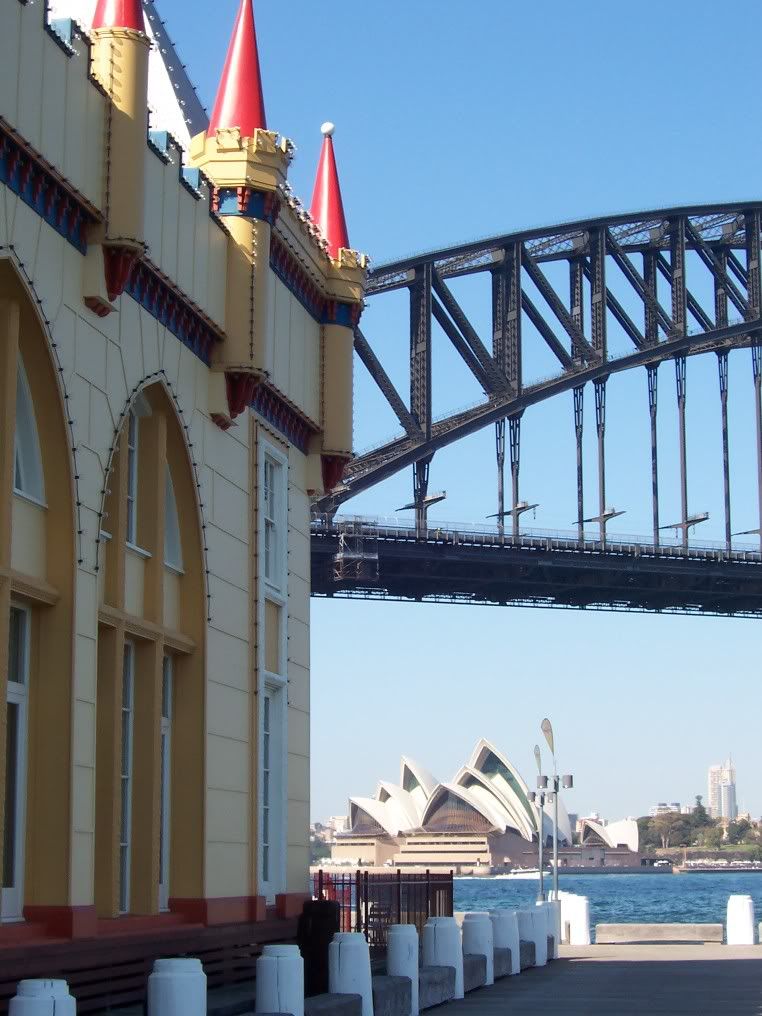 My flatmate Gerard has more birthday celebrations than the Queen, for some reason. We already had one, and there's another one next week, but this weekend it was celebration number 2. Now I'm not a singer at all - I have a serious aversion to Karaoke - and I also don't particularly like fairgrounds, so it came as a surprise to me when I agreed to go along to the Luna Park fairground on the Harbour and then a Karaoke bar in Northern Sydney.

Luna Park can be seen from most parts of the harbour, thanks to the huge gaudy entrance which is shaped like a face - you enter the park by walking through the mouth. You have to exchange money for 'Lunas' to use on the rides - one set of colourful money for another, although the Lunas come in electronic format as a barcoded ticket. There are several old-style rides and attractions, a ferris wheel, dodgems etc. For a Saturday night, it was eerily quiet - it seems fairgrounds aren't as popular as they used to be.

After the fairground and a quick pit-stop for a curry, it was on to the 'infamous' (apparently) Pickled Possum in Neutral Bay. The 'Possum is a Karaoke bar of the old-school, small and very narrow it had a large ramshackle PA system at the end, and a stage consisting of two wooden boards supported by a milk crate at each corner. Run by two old blokes, the tiny size meant it was busy and there was a great atmosphere - in fact it got so popular that the singers were having trouble reading the words off the monitor as there were too many people dancing in the way. But did I get up and sing?.......what do you think?