Far higher than 38th on my list...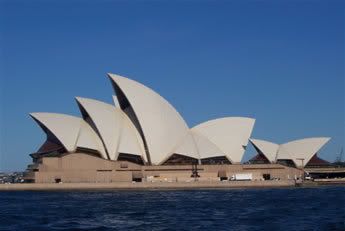 Everyone loves a list - whether it's your favourite films, Channel Four gamely filling a Friday night schedule, or the recently awarded
Strangest Book Title
prize (the winner being a field guide to
abandoned shopping trolleys
). However the undisputed 'Compilation Kings' are
Forbes Magazine
, the lifestyle bible to upmarket New Yorkers. Founded by an immigrant Scot in 1917, their Fifth Avenue HQ churns out a series of glossy publications based on yuppie advancement, many featuring complex and well-researched lists of current trends. Their most popular are the money-based - the world's
billionaires
, for example (Bill Gates currently top of the 946 global fat cats, with US$56bn). But they produce many others.
The most expensive private islands in the world
should interest some of the billionaires who read Forbes (i.e. all of them). The article states that they can be tough to find though -
'"Islands are very scarce, the good ones,"
says Farhad Vladi of Vladi Private Islands in Hamburg, Germany.' Why? Most are nature reserves, are too remote, or unsuitable for landing Gulfstream jets (I'm assuming that was written tongue in cheek). Also there's always the biggest potential scourge for would-be island owners - mosquitos. For the record, the priciest offshore rock is currently Isla de sa Ferradura near Ibiza, clocking in at a wallet-busting £22.7m. If you only have £17.1m, you could plump for Thailand's Temptation Island, although
"the resort needs to have a desalinization plant installed. But it does feature three swimming pools, a helicopter pad and a concrete pier"
.
In a similar vein,
the world's most expensive home
is Updown Court in Berkshire, at £75m (it comes with five swimming pools and a heated driveway). Aragawa in Tokyo is the
world's most expensive restaurant
, where the average meal works out at ¥1,672 (about £160). It doesn't sound crazily expensive to me, but then that's the average price, not a publicity-seeking photo-op. Japan's first steakhouse, Aragawa specialise in Wagyu beef, where the pampered cows are hand-fed and massaged every day. For the ostentatious on the French Riviera, the
world's most expensive hotel room
is the Penthouse Suite at The Hotel Martinez in Cannes: $37,200 a night. You could make a real splash by arriving in
the world's most expensive car
, the €1m Bugatti Veyron. Just don't do
what this pillock did
.
But as this is a travel-based blog for normal folk, and not pompous zillionaires, Forbes produces other lists that aren't as grandiose. The
fifty most-visited tourist attractions in the world
throws up a few surprises, although the criteria are slightly subjective. They discounted major religious centres of pilgrimmage like Mecca, but included those that are touristy (like Notre Dame Catherdral in Paris). Yet Senso-ji temple in Tokyo (30m visitors in 2005, including yours truly), was not considered. Still, I guess we aren't supposed to take it too seriously. Also not in the running were shopping malls - clearly not tourist attractions - even if the 'Mall of America' in Minnesota welcomed 40m punters over the survery period. I'm guessing a high percentage of them were indeed tourists.
Topping the list is New York's Times Square, with an estimated 35.2m visitors a year (80% of all people who go to NYC end up there at some point), with Washington DC's Memorials up next (which
I visited
in August last year). Rounding out the top three is my idea of holiday hell, Disney's Magic Kingdom in Florida. The mouse holds spot five as well, with the original Anaheim site sandwiching Trafalgar Square in London. Niagara Falls is up next (14m), one million more people visiting than the 7th placed San Francisco Wharf. Elsewhere in the top ten are the other two Disney sites - Tokyo (8th) and Paris (10th), either side of Notre Dame de Paris.
La souris
pinches the final top ten spot from the Great Wall of China, in 11th.
This is the major trend, 17 out of the 50 are amusement parks. I have actually been to one of them, Blackpool Pleasure Beach (6.7m thrill seekers; 21st overall) Surprisingly, this is the only list entrant from West Lancashire. I've managed to cross off thirteen of the top fifty on my travels - I think I managed three in one day once (the Sacré-Coeur Basilica
[14th]
, Louvre
[15th]
and Eiffel Tower
[18th]
). There are several in London that I've visited, of course. Amazingly, two of the greatest sights on the planet are lingering near the end of the fifty - the Grand Canyon (29th), and Sydney Opera House (38th), both places I would urge anyone to visit while they can. All the theme parks in the world can't match the majesty of the first of these, and if you've read this blog for any length of time, you'll know how I feel about the Opera House.
Forbes Traveller Top 50 Tourist Attractions